AUTOCAD
AUTOCAD
AutoCAD is a commercial computer-aided design (CAD) and drafting software application. Developed and marketed by Autodesk. It was first released in December 1982 as a desktop application running on microcomputers with internal graphics controllers. Before AutoCAD was introduced, most commercial CAD programs ran on mainframe computers or minicomputers, with each CAD operator working at a separate graphics terminal.
Since 2010, AutoCAD was released as a mobile- and web app as well, marketed as AutoCAD 360. AutoCAD is used across a wide range of industries, by Architects, Project managers, Engineers, Graphic Designers, City Planners and many other professionals. AutoCAD develops the application in both the 2D and 3D formats and provides the information to the application.
Previous
Next
How Will You Get Course Completion Certification…?
Your course completion certificate will be available on your login dashboard after completing the course. You will be able to download the certificate only if you submit all of your assignments and projects.
The objective of this course is to teach users the basic commands and tools necessary for professional 2D drawing, design and drafting using AutoCAD / AutoCAD LT. After completing this foundation course students will be able to: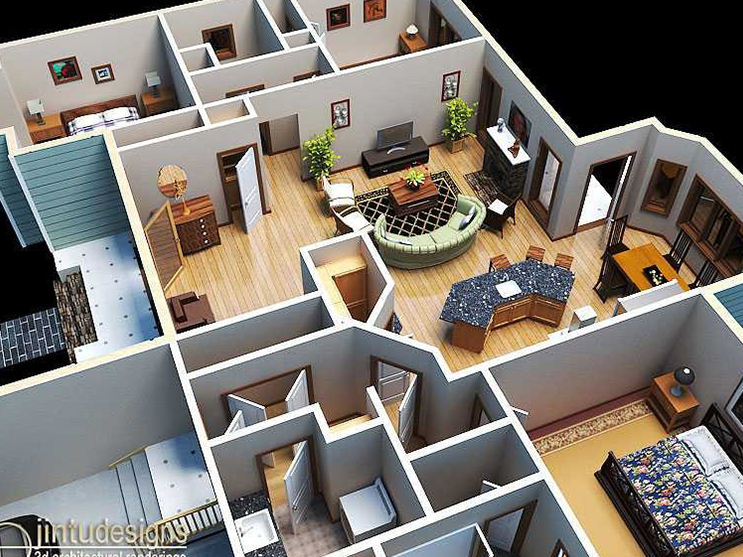 Use AutoCAD for daily working process.
Create multiple designs using several of tools.
Create layers to control the objects' visibility.
Explain drawing using annotations.
Plot or print the drawing by scale.
To use constraint for certain design.
Navigate throughout AutoCAD using major navigating tools.
Understand the concept and techniques to draw.
Autodesk has now released AutoCAD® 2020. The new version includes access industry-specific toolsets including architecture, electrical design, map 3D, mechanical design, MEP (mechanical, electrical and plumbing), plant 3D, including P&ID functionality, raster design; improved workflows across desktop, web and mobile; and new features such as the Blocks palette.
AutoCAD on any device: View, edit and create drawings in AutoCAD on virtually any device – desktop, web, or mobile
Cloud storage connectivity: Access any DWG file in AutoCAD with Autodesk's cloud, as well as with leading cloud storage providers.
Blocks palette: Insert blocks efficiently from a most recently used list with visual galleries.
Quick measure: Display all nearby measurements in a drawing simply by hovering your mouse.
New dark theme: Reduce eye strain with contrast improvements, sharper icons and a modern blue interface.
Enhanced DWG compare: Compare two versions of a drawing without leaving your current window.
Purge redesign: Remove multiple unneeded objects at once with easy selection and object preview.
Performance improvements: Experience improvements in speed with faster save time and 50% faster installation time for solid state hard drives.
AutoCAD is a powerful designing and drafting software used to create precise 2D drawings and 3D models. This course is designed to explore learning beyond the basics. The course consists best of use of the ribbon, choosing workspaces, and using the View Cube. It also demonstrates managing units and options, drawing and modifying objects, working with dimensioning techniques, and using attributes, tables, and external references. The course upgrades your skills at a professional level to use AutoCAD competently in any industry including Mechanical, architecture, engineering, construction.
Topics include
GUI of AutoCAD
Drawing and Modification Tools
Placing Dimensions and Annotating Parts
Layer Properties Manager
Create and Insert Blocks
Define and Edit Attributes
Page Setup and Print
Create a Drawing Sheet
Layouts
Template Creation
Linking and Extraction
Tool Pallets and Design Center
Parameterization of Drawings
Creating Tables
Hatch and Gradient
Using External References (XREFS)
Isometric Drawings
Annotation Style Managers
3D Modeling
Assigning Material
Rendering
Animation
Planning for a future career can be a daunting task for many students, especially when there are so many paths to choose from. Furthermore, it is not always clear what skills are required to set yourself apart from other job applicants.
For over 30 years, Modeling has remained the standard product design and development software across a variety of industries for parametric modeling, simulation/analysis, and product documentation. Learning 3D Modeling is one way to give yourself an edge on the competition in almost any industry you decide to pursue. Everyone knows that Creo is an amazing tool for product design, but did you ever consider that someone has to design the machinery that makes the products? In their work optimizing and improving systems, industrial engineers often use CAD and 3D printing to create prototypes quickly for use as a proof of concept.
Training Highlights
ISO Certification
Life Time Login Access
100% Placement Assistance
Learn From Any Where
Instructor Led Live Training
Reference Guides
Offline Revision Session
Live Doubts Clarification Session
Our Student say
We have over ten years of experience In Training & Placement For Students & professionals
Stduent
Best Institute. Every one learn friendly your effort 10% remain 90% Support by intuition for you. Take chance for your great future in your hands. Good Luck for who is honest.
Studnet
It's very useful for students like me who was very much interested into interior designing and have leaded me to achieve my path through their teachings… they are providing us more opportunities…thnk you 👍
Placements
Previous
Next
Our Clients
Previous
Next

Location
KVR ENCLAVE | AMEEREPT HYDERABAD
Our hours
10:00 AM – 22.00 PM
Monday – Sunday
Contact us
Phone: 9985101023 | 9985023023
Email: caddesk.data@gmail.com